How to Create a Successful Seo Strategy?
One of the ways to achieve long-term success with SEO is through knowing how to manage the SEO process. Just knowing how to start the SEO process is not enough. The important thing is to implement this and continue the process. You can plan very good works, you can produce very good strategies and ideas on the side of SEO or marketing. All will be meaningless unless there is an action. So whatever you do, customers will look at the result.
In this content, you will learn how to start an SEO process. Also, you will not only be limited to this, but you will also meet the steps that can be followed to conduct the process successfully.
What is the SEO Process?
The SEO process covers steps to follow to improve the ranking of a website in search results for certain keywords. The aim here varies according to the sector and the person.
The SEO process covers certain measurable goals. Some experts make keyword-based deals while others focus on overall organic performance. My suggestion here will be to focus on the overall performance. Continuous keyword research will be healthier to improve the position of existing words.
Analyze the Installation of Your Website.
The first check before starting an SEO process is to review the website. This is done to find out if your website has several problems that can negatively affect the outcome of the SEO process.
For example, if your site is not mobile-friendly, mobile ease of use is an important ranking factor, so it is highly likely to fail even if you create a flawless process.
In general, before starting an SEO process, you need to make sure that:
Mobile Compatibility of Your Site
Fast Upload on Both Desktop and Mobile Devices
Using SSL
If the above checks are successful, you can proceed to the next step. If you cannot successfully pass the above steps, you should first try to deal with the problem. Otherwise, it will be very difficult to run a successful SEO process.
Perform an SEO Audit.
The next step is to review your website's SEO health by performing an SEO audit.
If you have recently audited SEO, you will not need to do this when you start a new SEO process. However, if you have not done an audit yet, you should do so as soon as possible.
As part of the audit process, you need to review your technical SEO infrastructure, and in particular the following items:
Get SEO friendly URLs.
A good website structure fits the hierarchy. Make sure you have a structure that goes up to 3 steps deep.
Check how standard URLs are defined.
Optimize your robots.txt SEO settings to avoid inclusion errors in the index.
Make sure that XML sitemaps are optimized.
Set Your SEO Goals.
Before starting the process, you need to specify exactly what you want to achieve. For example, you can set goals such as:
Increase visibility on Google for keywords you haven't yet ranked.
Improving the ranking of existing pages for specific SEO keywords.
The plan to reach the target includes the following steps:
"How to create an SEO process?" write comprehensive content about.
Adding internal links from older content after publishing content.
Promoting content on social media through Facebook ads and Twitter.
To share new content related to running an SEO process and to link to this post.
Attracting qualified traffic to content using the Telegram channel.
To increase the rate of returning users through push notification.
As you can see, this is the steps from start to finish. If you act this way, you will focus on everything you need to do for this particular task.
Normally, every SEO process you publish should be part of your overall SEO action plan. The action plan is based on your SEO strategy and can include multiple SEO processes.
Do Subject and Keyword Research.
Once you set your high-level goals, you should try to make them more specific. The first actionable step for this is to do a topic and keyword research.
What is the difference between a topic and a keyword? A topic is a set of related search terms. But the keyword is something much more special. To understand this difference, you can look at the example below:
Subject – SEO
Keywords – SEO Report, Creating SEO Report and SEO Report from A to Z
First, you should do subject research instead of keyword research. The reason for this is that you need to learn all the possible details about the topic you have chosen:
Total search volume for all keywords that make up a topic
Competition levels
Types of content that are high on Google
Knowing this information in advance will help you pursue realistic goals in your SEO process. Also, you will avoid wasting your time with keywords that you cannot achieve high rankings.
Go to Google and type in the keywords you think are relevant to your topic.
Analyze the top 5 websites with your favorite keyword research tool.
Find keywords that match your goals and are possible to target.
Create the Page Title.
The step before you write the content is to create your page title. The page title is the most important SEO element. So it should be SEO friendly but also unique and attractive for users to click.
If you want to get this kind of title, you can follow the tips below:
Do a Google search using your chosen keywords.
See the results that appear on the first page.
Create a title that contains your target keywords but is not the same as that available on Google.
You include a message that will increase the click-through rate of the title you create.
If we go back to the example of "What is SEO", your title would be: "What is SEO? (Step by Step and Sample Explanation) "or What is SEO? (Comprehensive Guide)
Publish Good Content.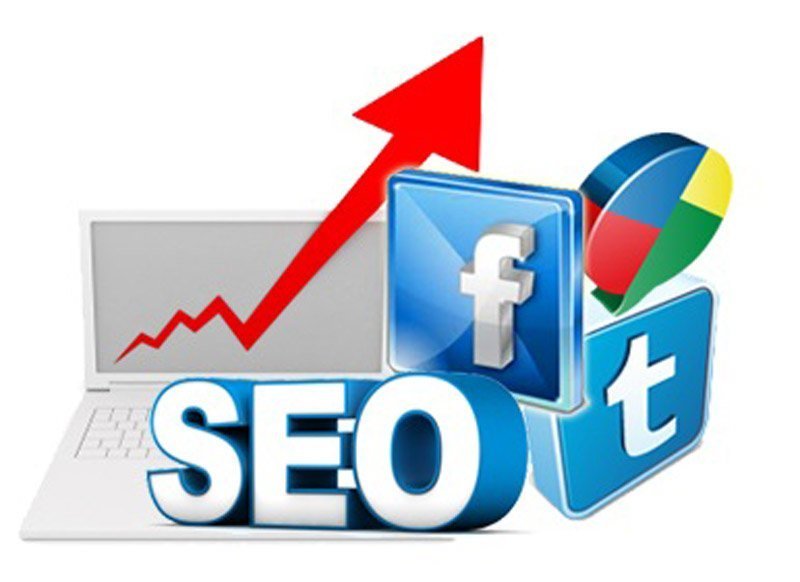 The next step is to write the content. When writing the content, you should consider certain situations. To do this, you may consider reviewing the sub-headings below.
If you want to have the chance to be at the top of Google, the content you create should be better than the existing content. Carefully examine the available content and consider ways to make your content better.
There are probably hundreds of pages competing for the first page for any chosen topic or keyword. Many studies show that long-form in-depth content, known as column pages, is more prominent in organic search.
Do not hide important information from users, be transparent. For example, if you are writing a blog post with affiliate links, be sure to mention this at the beginning of the post. Do not try to hide this information in lower case letters.
Writing the same content in different words is not the best approach to follow. Instead, try to find something different from those on Google. In this way, you ensure that users have an alternative source to learn more about a topic, and this is something that Google likes.
For more information about the SEO follow and review our SEO Blog. And if you need a SEO Agency to get a successful SEO process contact us.