Best Website Speed Test Tools
No website owner wants a low-speed website. For this not to happen to you, you should monitor the overall performance of your website.
Site speed testing tools help you track your page speed and get insight into your website's weak spots. This way, you can make improvements as needed.
In this guide, we will share the 10 best website speed test tools for your future needs along with why you should care about your site's speed.
In the latest announcement published by Google on January 17, 2018, mobile website speed gained more importance. In mobile priority indexing with the update made in July 2018. So speed is an important parameter for Google and you should increase the performance of your website both on mobile and desktop. Besides, website speed is important for visitors to your site to provide a good user experience.
Website speed optimization is important in SEO work. Let's take a look at some statistics that show the effects of your site's performance on users.
1-second delay on your site reduces visitor satisfaction by 16%.
53% of users leave websites that do not open within 3 seconds.
It can reduce 1-second delay conversion rates on your website by 7%.
47% of consumers wait less than 2 seconds for the page on your site to open.
44% of visitors who have a bad experience by shopping online convey this situation to the people around them.
In this case, you should measure the overall performance of your site with the help of website speed test tools. Website speed test tools inform you about your weak points, so you can improve. Take the website speed test tools.
Top 7 Website Speed Test Tools
G Matrix
When it comes to website speed and performance optimization, GTmetrix's key features are generally suitable for web performance tracking.
It will give you features such as key performance indicators, website tracking, and the ability to test from different regions around the world. All of them are free.
You can also run a link collapse test on how your website performs at various link speeds.
Webpagetest
WebPagetest speed test tool allows you to speed test free of charge from many parts of the world using Internet Explorer and Chrome.
Some of its key features are multi-step shopping tests, video capture, and content blocking.
At the end of the test, you will get recommendations for page speed optimization checks and improvements.
Since Google owns this website speed test tool, user experience metrics are based on the website's performance in the Chrome UX Report on both mobile and desktop devices.
This test provides you with laboratory and field data. The first is related to performance issues, while the second contains real-time performance data from your visitors' experiences.
This speed test tool is highly appreciated by small and medium businesses and independent website owners who are looking for an easy and open way to keep their web performance stable.
SiteSpeed ( Google Analytics)
Site Speed, which is part of Google Analytics, examines web performance in three different ways: page load time, running speed, and resolution time.
The test report provides a detailed analysis of each page, resource performances, and special optimization tips for you.
Google Test My Site
Mobile phones are getting more and more popular, so the performance of mobile sites should be the same as desktop versions.
Test My Site measures the mobile speed of the website, compares it to competitors, and provides a special report with suggestions for improving the performance of your pages.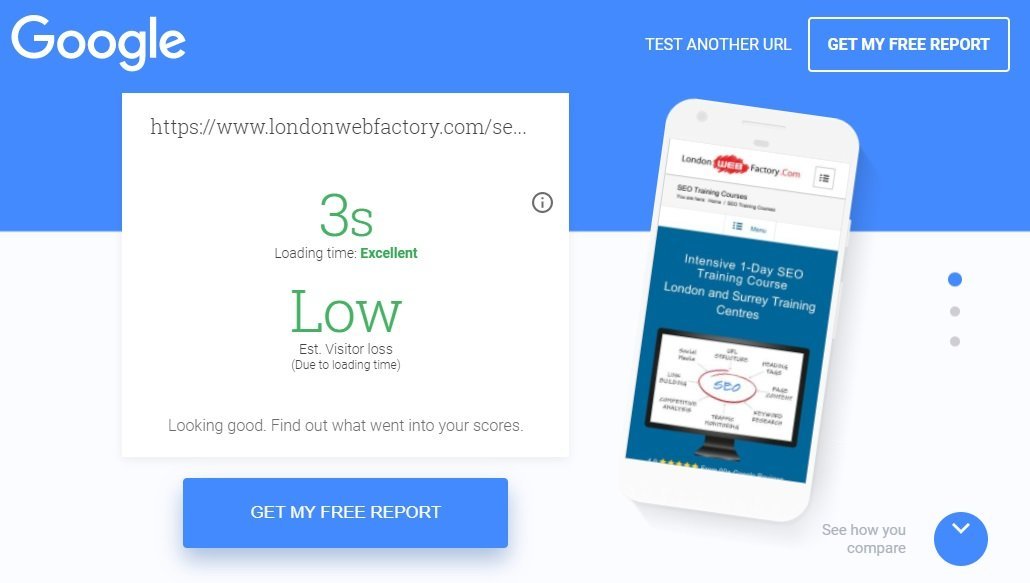 YSlow
This free open source project and speed test tool analyzes the performance of your site according to 23 of 34 rules of high performance for Yahoo! 'S websites. While it is a plug-in for web browsers, it is in the form of command-line scripts for the Node.js server and PhantomJS.
Firefox, the first browser where YSlow is placed, provides full access to page elements information through Firebug Net Panel.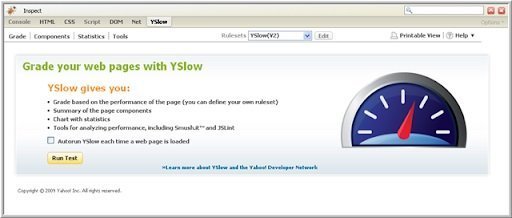 Pingdom
Pingdom not only provides comprehensive web performance tracking, but it also allows you to track downtime.
Pingdom uses more than 70 global query locations to test web pages. At the end of the test, you get performance predictions and factors that reduce your page speed.
If you want more comprehensive tracking, you can buy paid plans and also benefit from services such as uptime tracking, page speed tracking, shopping tracking, visitor insights, and server monitoring. In case of any problem, you will be notified instantly thanks to the alarm feature.
If you need a digital marketing and SEO agency to test your website at all contact us and get more detailed information.