The Best Free and Paid SEO Tools for 2020
Today, there are hundreds of SEO tools that we can use for free and for a fee. Each vehicle has its advantages and stands out with its different points. So, what tools can you use to make a difference in your routine SEO work and get a performance increase? We have compiled the most valuable paid and free SEO tools for you by 2020.
Free SEO Tools
Free SEO tools, which are more suitable for beginner SEO studies, can provide SEO experts to have an idea about many issues, albeit limited. Most free SEO apps have different restrictions, you may have to pay a fee to bypass the restrictions. Others come to the fore with being completely free. First, let's start examining completely free tools:
Google Search Console
This tool, formerly known as Google Webmaster Tools, was renamed Google Search Console on May 20, 2015. We've talked about this change before: Google Webmaster Tools has been renamed Google Search Console.
Google Search Console is one of the free tools with basic functions that you must use. In addition to providing large-scale review opportunities for your website, it gives you an idea of important issues such as setting up site links, editing the backlink profile, testing robots.txt and sitemap.xml files, mobile compatibility, and detecting missing pages.
At the same time, Google Search Console, which enables you to connect with other Google products such as Google Analytics, is one of the free SEO tools you should use.
Google Analytics
How is your website visibility in search engines? How many visitors do you have? How do you make arrangements on your site, increase your number of visitors? We strongly recommend that you use Google Analytics to find answers to these questions. Being able to provide information about your website traffic at almost every point, Google Analytics is another tool you should use first with its completely free and wide features. By linking Google Analytics and Google Search Console accounts, you can get more information about your search traffic. You can also use Google Analytics more efficiently by creating a Customized Report View and Personalized Dashboards.
Google Trends
Google Trends is another free Google tool that lets you get a broad spectrum of information, from the terms people search for and search statistics for specific keywords. Although it does not have a predominant place in the SEO project, it will be waiting for you when you need help with its unique features.
Bing Webmaster Tools
Many Webmasters already use Google Search Console. Bing Webmaster Tools is a tool that provides information on many topics such as Google Search Console. However, it also has features that stand out in a few points; Bing Webmaster Tools has functions that include more in-depth analysis and SEO development recommendations than Google Search Console. If you haven't used it so far, Bing Webmaster Tools can be very useful.
Yandex Metrica
Yandex, another search engine that tries to be included in the market, like Bing, who is working to avoid being overshadowed by Google, serves both webmasters and SEO experts free of charge with Yandex Metrica. Serving with functions like Google Search Console and Bing Webmaster Tools, Yandex Metrica is a useful tool, especially in the Russian market.
Screaming Frog

Screaming Frog is our first limited free tool to serve without being connected to a search engine. This tool, which you can scan up to a maximum of 500 URLs with its free version, has quite extensive functions. Screaming Frog, which you can download and install on your computer, draws attention with its ability to work with Mac OS X and Ubuntu operating systems as well as Windows operating systems. With Screaming Frog, which is priced at 149 pounds per license per year, you can scan unlimitedly, save your analysis, and access all configuration options.
Note: The 500 URL restrictions we mentioned are valid for every crawl.
Black widow
With this free tool, where you can see the structure of the site (information architecture), you can especially identify the structural layout and in-site linking deficiencies. With this tool, which is very fast, simple, and useful, you can identify the sections that look strange in the site structure.
Soovl to
Soovle is a simple tool that lets you see other search terms related to a search term you wrote. Similar search terms that we are familiar with from Google as we type in the search term or all the terms in the "related searches" section displayed at the bottom of the search result page are from Google, Wikipedia, Amazon.com, Yahoo !, Bing, YouTube, and answers.com sites. It is located. This allows you to see "related" search terms, along with specific keywords people use when searching, from a single point.
Ubersuggest
Ubersuggest is another free and simple tool that works with a Soovle-like logic. It allows you to see combinations of the search term you typed and other keywords that came next to the search term. However, there are a few differences between Soovle, Ubersuggest serves in many languages ​​and supports not only Web searches but also categories such as Visuals, News, Shopping. It can also sort by the letter or number of the second keyword next to the search term. For example, you searched for a "laptop". You can also see other keywords that can appear next to the word "laptop". All you have to do is type the search term and set the search criteria.
YouTube Analytics
While we can't say it's exactly an SEO tool, YouTube is an ideal tool for those who want to do SEO. Showing the statistics and user data on your YouTube channel, YouTube Analytics allows you to analyze valuable data.
Since watch time is one of the most important criteria on YouTube, it will enable you to identify which audiences your videos reach and how to create a more effective strategy for your next videos.
Paid SEO Tools
If you have just started your SEO project and your business volume is not very high, free tools may be enough for you. However, if you are in the process of growth and want to do an advanced SEO study, you can hang out at some points. At this point, you may need paid SEO tools. If you think free tools are not enough, you can test a few paid SEO tools, which we will briefly discuss below.
Note: The type of approach you need in SEO work may vary depending on the subject of your website, your target audience, your traffic volume, whether you are doing e-commerce or not. Before you start using the tools we will talk about below, it will be very healthy to clarify this issue.
Moz Analytics
Moz can be one of the most heard names in the SEO world. Serving many companies and SEO experts with its analysis tools, Moz aims to support SEO studies with the Moz Analytics tool.
With the Moz SEO Analysis tool, you can review your site's organic search traffic, the ranking of your keywords, high-performance landing pages, and more. Moz Analytics also allows you to track your company's social media access and interaction.
Starting from the standard pricing plan of $ 99 per month, Moz offers 4 different plans ranging from $ 99 to $ 599.
Searchmetrics
Searchmetrics is another paid SEO tool that draws attention with its advanced functions and in-depth analysis in terms of both technical and content optimization. With Searchmetrics, which has a very large list of functions, what you can do is almost limitless. Even learning how to use Searchmetrics is an issue in itself, it's a matter of time before you lose yourself in the software.
You can purchase the basic account of Searchmetrics, which is a useful tool for a wide range of topics such as Keyword research, ranking status and URL-based review, extensive on-site analysis, comparison with competitor sites, and content analysis.
SEMRUSH
SemRush, which draws attention to the improvements they have made in recent years, plays the best among paid SEO tools. SemRush stands out among other software with its advanced organic traffic and keyword tracking system, semantic database, page-based content, and structural suggestions, and many different features. With SemRush, you can perform not only competing for site organic performance, but also on-site SEO scanning, link analysis, and link building.
The way you convey errors on the site you are viewing is very simple and straightforward, and the scanning tool is very powerful.
SEO Monitor
SEOmonitor is an online "SEO Performance Measurement and Reporting" tool that was released in 2014 and has become very popular with the innovations it has brought to SEO performance measurement and reporting in a short time. SEO Monitor, which you can use especially for technical tracking and keyword research, stands out with the "Topic Browser – The Topic Explorer", which supports Turkish. SEO Monitor, which makes it easy for you to do keyword research with the subject browser, can also provide you with an estimated organic traffic tracking for your project. SEO Monitor, which is now a 14-day trial version for new registrants, offers a service that you can use with a minimum price of 49 euro.
Also, with the "Signals" mobile application that you can use with SEO Monitor, you can follow the ranking changes in your project instantly.
Majestic
Majestic is for you especially if you are curious about your Link profile. Where is your site, how many links did you get, how are the sites you get links to, which pages you got links to, how much traffic these links bring to you, what links are missing, which ones are new? Majestic, which allows you to find answers to questions such as this, is one of the most important tools to create a comprehensive link profile report.
Majestic, which has the function of "Topics", which can also list the categories declared by the sites you link to (if available), also allows you to see the weight of the category you get the link from. This tool, which you can use to clarify your link profile, starts at $ 49 per month.
Ahrefs
Ahrefs is another paid tool that has many different functions besides a backlink review. Ahrefs, which can offer a comprehensive table of links to your site, also draws attention with its "Content Explorer" function, which allows you to keep the pulse of the agenda based on keywords. Ahrefs, which allows you to get a comprehensive report from the IP group linking to your site to the address extension, is another paid tool that can help you understand the status of your link profile. The monthly fee you need to pay for Ahrefs's entry-level plan is $ 99.
Ryte
Along with many small tools, it can provide you with data that serve different purposes. We can say that this tool, which can access three different users at the same time, is a bit more expensive than its competitors. Since the name has not been heard much yet, most users are cautious about this tool because it is not possible to get a sufficient user impression about the benefits it can provide.
Sitebulb
Sitebulb, which is generally available in English, can color your SEO project, especially with visual graphics. Apart from Windows, there is also a Mac operating system version. You can get monthly and yearly licenses and the price varies according to the number of users and as the number of users increases, we can say that the price does not change very high.
SitebulB, which stands out especially with its site architecture and problem explanations, looks like a tool that can improve itself as it becomes widespread.
Overview of Free and Paid SEO Tools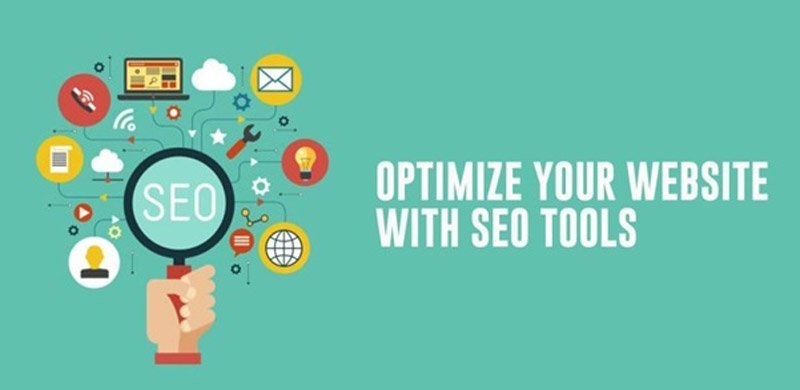 We can say that there are many free and paid SEO tools that you can use. They all have their advantages and disadvantages. It is useful to determine which tools you should use based on the status of your site and the planning of your SEO project. You don't have to use all SEO tools or limit yourself to just a few, after all, every SEO tool can and cannot.
If you want to do a comprehensive SEO work today, you must be able to use both free and paid SEO tools at the same time. While free or limited SEO tools can meet your needs up to a point, it is possible to complete the missing points with paid SEO tools.
We recommend you not to be deprived of these tools that will guide you in many points from your site's traffic to backlink profile, from social media performance to on-site optimization.
Let's add this as the last word; none of the vehicles mentioned are flawless. You can witness that these tools provide erroneous data from time to time. At this point, your experiences about SEO, your observations, and the lessons you need to take from the mistakes you have made before must come into play.
If you can blend your past SEO experiences with these tools, you can get really good results. Our suggestion in this regard is that you always approach the results of these tools with suspicion and constantly increase your knowledge and experience on SEO. In this context, you can continue to follow our blog.
For more; Seo and Digital Marketing Blog