Do You Really Know Your Target Audience?
Applying to our instinctive feelings when defining the target audience is a trap that we all fall into. Those who claim to be experts in this business may be making the most misleading in most cases. Forget everything you think you know about your target audience!
Put yourself in their shoes once. You will notice that it is a skill that is extremely simple in appearance, but very difficult to master in practice. The good news is that there are wonderful tools that you can refer to while doing this. Let's take a look at these together.
The resources we use when defining our target audience can in most cases be either a customer survey or an offline research. Of course, these are extremely valuable works. However, in most cases, they are insufficient to understand the realities of the online world and define your target audience.
It is at this point that it is prominent to identify the Google search queries that your target audience is likely to make. So, most of us are trying to find a lot of our problems by asking Google. Your target audience regularly searches for products or services you sell. By identifying these search queries, it is possible to get to know your target audience more closely, understand their needs and create content that addresses them.
If you look at Google not as a search engine, but as a great source of information that shows your audience's issues and topics of interest and curiosity, you will have taken an important step in defining your target audience. The "related searches" listed under each search query you make will enrich your perspective. For example, when you search for "water in the washing machine," you can see the following listed in the bottom section of Google results.
For example, if Samsung was a brand that takes into account the needs of its target audience, it could produce content that corresponds to the search "Samsung washing machine does not drain water". However, we see that they have not made any attempt in this regard. There are different suggestions on different sites about the subject and we cannot see Samsung's official site on the first page on Google. They seem to have failed to meet their target audience needs:
By doing such searches, you can identify the needs of your target audience and produce content for them. However, it can be very time consuming to try to save this job by doing Google searches one by one at a time. The Google Ads Keyword tool and other keyword tools are especially inadequate to catch such long-tail question patterns. At this point, special tools come to the fore.
One of them is Answerthepublic.com  The tool has an extremely simple interface, but the data it provides makes an incredible contribution to identifying your audience and understanding their needs. You can use the tool to discover how people discuss a topic online. If your content answers some questions about the topic you chose, searchers are most likely to be your target audience.
I am aware that you have said, "What would be nice if there was a tool to find search queries from all languages." There is such a tool! You can use the Topic Research tool developed by SEMrush for this purpose. Moreover, while detecting the calls made by your target audience, the mobile / desktop / location produces refractive results. The tool compiles the most frequent search queries, related searches and most popular content on any topic. Thus, it presents you with valuable data in a golden tray.
For example, let's go back to the example of Samsung I gave in the upper part. Let's assume for a moment that we are working to produce content for a blog of Samsung. All we have to do is do a search in Topic Research such as "washing machine malfunctions":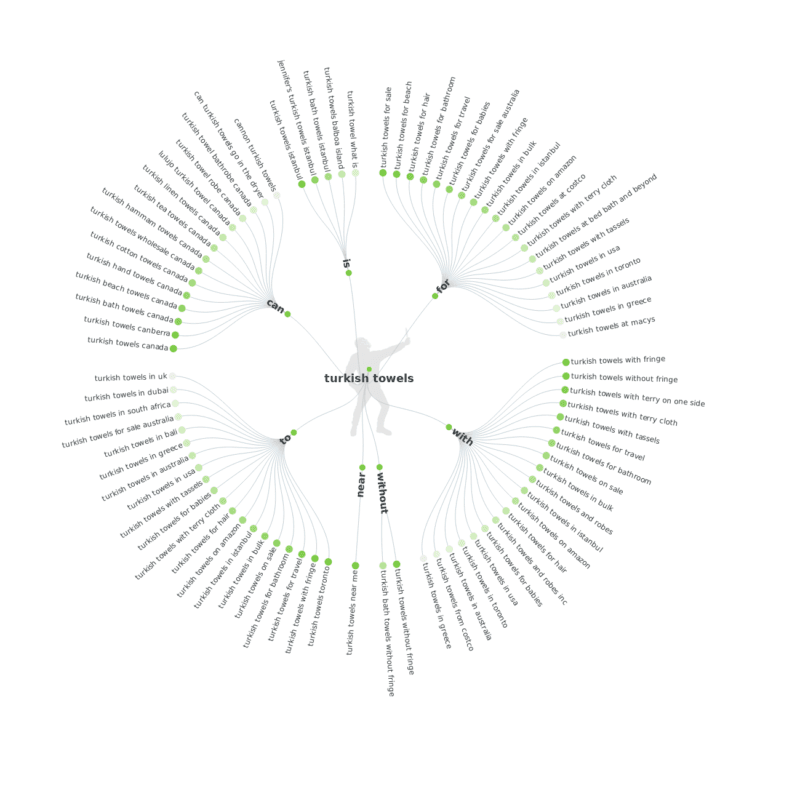 The incoming results will contain very important clues to identifying the problems experienced by your target audience; In the "Headlines" section, you can see the previously published and linked content titles related to the subject. Even examining them will guide you on how to produce content. You can see other related searches in the "Related Search" section. These can also have helpful roles in the content you create. In other words, you can choose to spend them in your content without disturbing the subject's integrity.
As a result, aim to troubleshoot your audience.
Based on the search queries made by your target audience, producing content that brings solutions to their problems will enable you to become a prominent brand both in their eyes and in the eyes of Google.
Producing content that answers specific customer questions instead of spending time with general blog posts can be a digital marketing investment in 2020 where you can get the best return. All you have to do is open your eyes and use the tools we recommend regularly. Simple, isn't it?
You can get great results on Google with the content you will create according to customer demand. If you want to move your Google ranking to the top, you need to produce the content that best suits the user experience.
Making an SEO work plan without knowing the target audience is no different from wasting paddling. Therefore, in which sector you will write content, you must first know the sector well and you must produce solutions according to the needs of the sector.
As a result;
As we mentioned in our example, if you are a washing machine company, you should have an answer for washing machine malfunctions.
You can do this with the best Google. In this process, you should present the sectoral and useful content to the people by using the Google user experience in the best way.
Or you can come to an agreement with a digital marketing company that does its job in a specialist way. We can move your site to the top of Google in a short time with expert SEO friendly content. You can contact us for more.
More details;  datcodigital.com/seo-agency